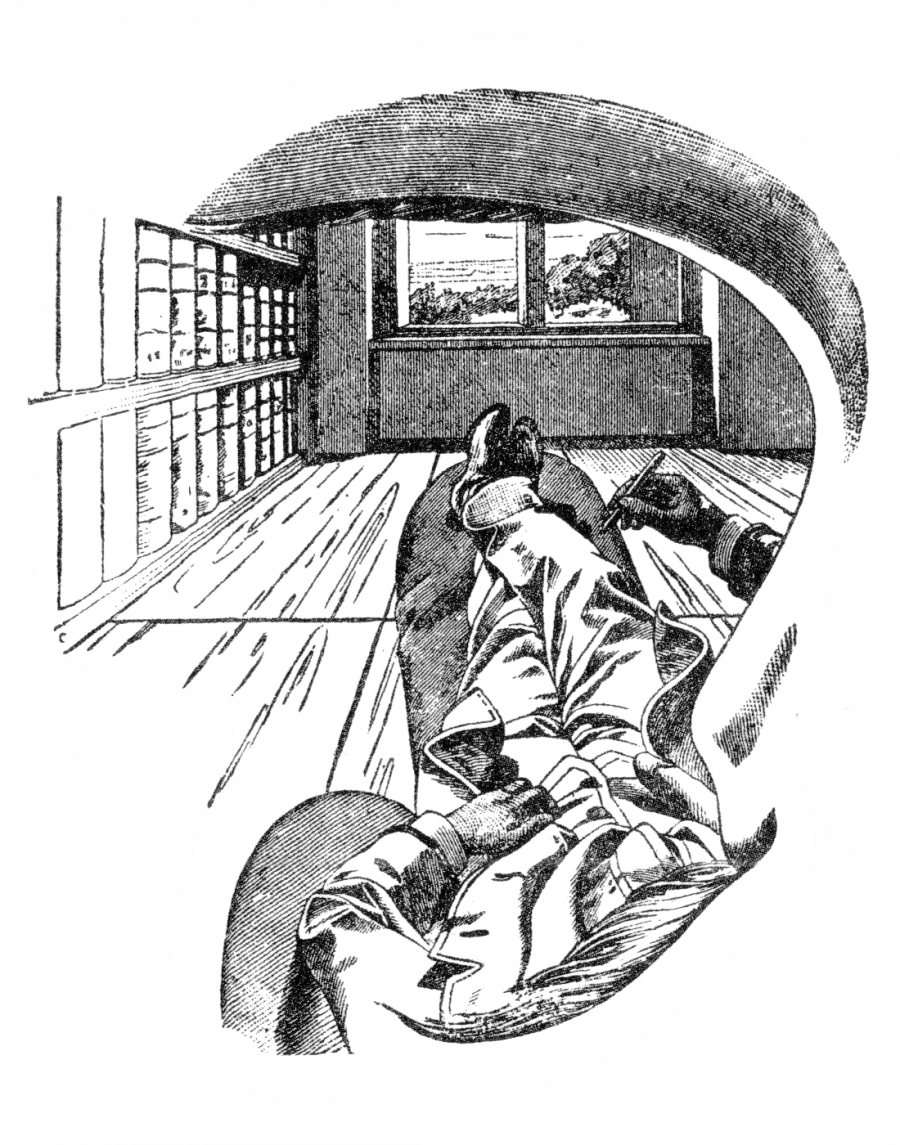 Perhaps you've heard of Ernst Mach. Mach 1, Mach 2, Mach 3, that Mach. His name is a unit of speed, and—despite his beard—a brand of razors. He was a physicist, a physiologist, a philosopher. A little bit of everything, really. You could find the young Mach in the Austrian countryside carefully observing nature—staring at a leaf or a shadow or a cloud with the utmost concentration and scrutiny, then scrutinizing his scrutinizing, noting his every sensory glitch and glimmer, building a taxonomy of tricks that our eyes can play. He collected bugs and butterflies. He tested the reactions of various materials—in trying to see whether camphor would ignite, he burned off his eyelashes and eyebrows. But it was when he was 15 years old that a single moment changed everything.
"On a bright summer day in the open air, the world with my ego suddenly appeared to me as one coherent mass of sensations," he later wrote. He felt, in that moment, there was no reality sitting "out there," independent of his sensations, and likewise that there was no self sitting "in here," independent of its sensations. He grew certain that there could be no real difference between mind and matter, between perceiving subject and perceived object. "This moment was decisive for my whole view," he wrote.
From that day forward, he vehemently rejected any form of dualism: the idea that the external world was made up of substantial material objects—things—while the mind was made of something else, so that the world we experience in consciousness is a mere copy of an actual world that lies forever hidden from us. Instead he grew convinced that mind and matter were made of the same basic ingredient. It couldn't be a physical ingredient, he argued, because how would bare matter ever give rise to subjective experience? But it couldn't be a mental ingredient either, he said, because he was certain that the self was equally an illusion. The only way to unite mind and matter, he decided, was to presume that they were made not of objective atoms, and not of subjective qualia, but of some neutral thing, an "element," he called it, which in one configuration would behave as material substance and in another as immaterial mentation, though in itself it would be neither and nothing.
(Source: When Einstein Tilted at Windmills—Amanda Gefter (Nautilus Magazine—Heroes Issue))
Learn More