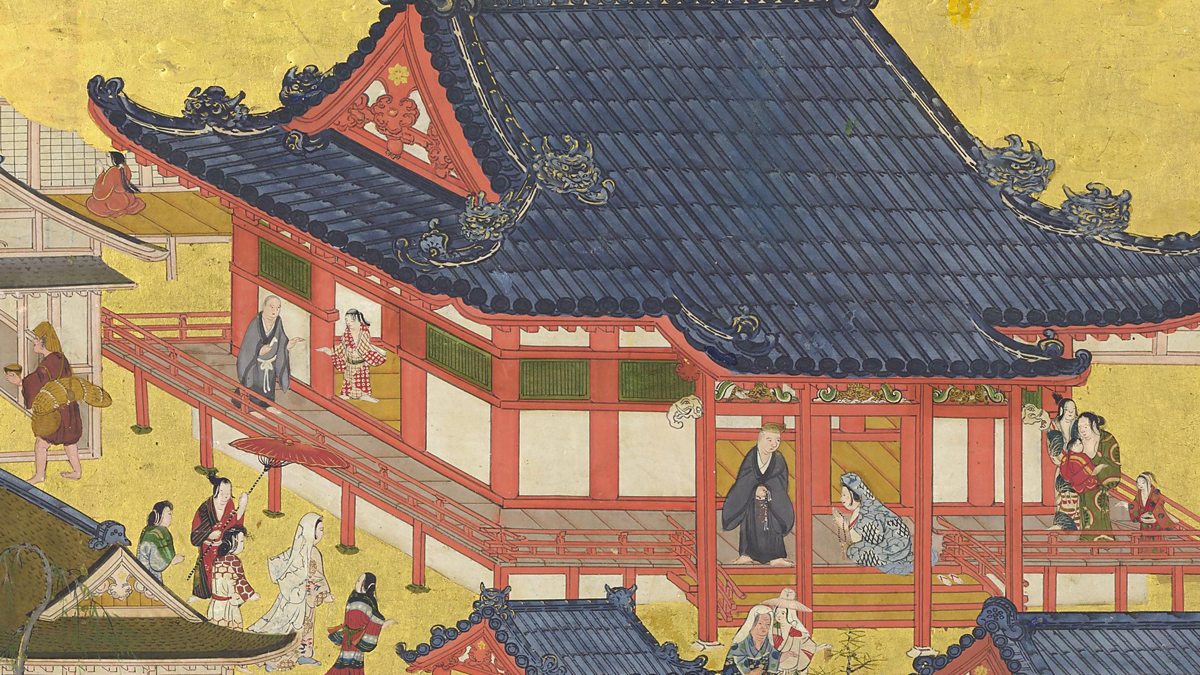 Scenes in and around Kyoto
BBC Moving Pictures
Listen in pop-out player / Zoom in and examine the artwork as you listen
A three-part series for BBC Radio 4 offering listeners the chance to take a long, slow look at great artworks, photographed at high-resolution.
What would it be like to walk the streets of 17th century Kyoto? In this week's episode, Cathy FitzGerald explores a sumptuous pair of Japanese screens that depict the historic city in incredible detail.
Temples, shrines, castles, shops and homes – the image is crammed with tiny scenes. A man in a barber's shop examines his new hair cut in a mirror. People peer down into the street to watch a parade pass. Weary pilgrims sit on a verandah, sharing fruit. Men and women of every age and every social class appear, more than 1,800 in all.
Cathy FitzGerald hears how these glittering screens – a genre known as 'rakuchû rakugai-zu' or 'scenes in and around Kyoto' – were made and what they tell us about everyday life in the 17th century Japanese city.
(Source: BBC Radio 4—The Documentary)
Learn More